Hi! My name is Dominik and I´m a 21 years old frequent flier and travel blogger.
Due to my parents I discovered the wonderful world of flying and travelling since I was a child. As we traveled a lot within Europe and visited many places, such as Spain, Greece, the UK, Scandinavia, etc., the passion rose. We made our first long haul trip to the United States in 2009 and since then we try to fly and travel as often as possible.
Using this blog I will try to provide insight into my daily life and how travelling changed my lifestyle.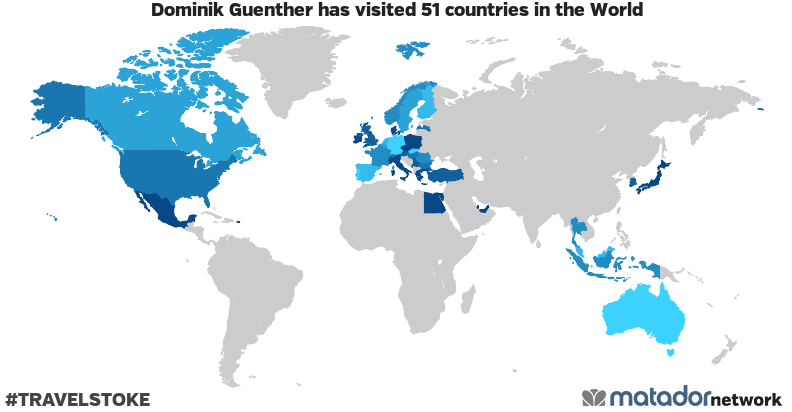 Dominik Guenther has been to: United Arab Emirates, Antigua and Barbuda, Netherlands Antilles, Austria, Australia, Barbados, Belgium, Bulgaria, Canada, Switzerland, Czech Republic, Germany, Denmark, Egypt, Spain, Finland, France, United Kingdom, Gibraltar, Greece, Hong Kong, Hungary, Indonesia, Ireland, Italy, Japan, South Korea, Saint Lucia, Luxembourg, Latvia, Monaco, Saint Martin, Mexico, Malaysia, Netherlands, Norway, Poland, Puerto Rico, Portugal, Qatar, Romania, Serbia, Sweden, Singapore, Slovakia, Sint Maarten, Thailand, Turkey, United States, Vatican, U.S. Virgin Islands.
Get your own travel map from Matador Network.